Our OKO socket outlets set new standards in furniture installation. With their flat design and seamless integration into furniture, they blend in perfectly with their surroundings while offering a wealth of functions. Our OKO sockets feature high safety standards and are easy to install.
Design

Our sockets combine intelligent design and high-precision manufacturing to create a unique product. We are proud that our range is not only functional, but also convince with brilliant and new design.

Installation depth

With a mounting depth of only 19mm, our sockets are particularly suitable for flat furniture and offer more flexibility in positioning. The patented, new technology offers an innovative solution for modern living and office environments.

Safety

The OKO sockets offer double security compared to conventional sockets. The innovative system prevents unauthorized use by a standard shutter and provides additional security by locking the contact openings.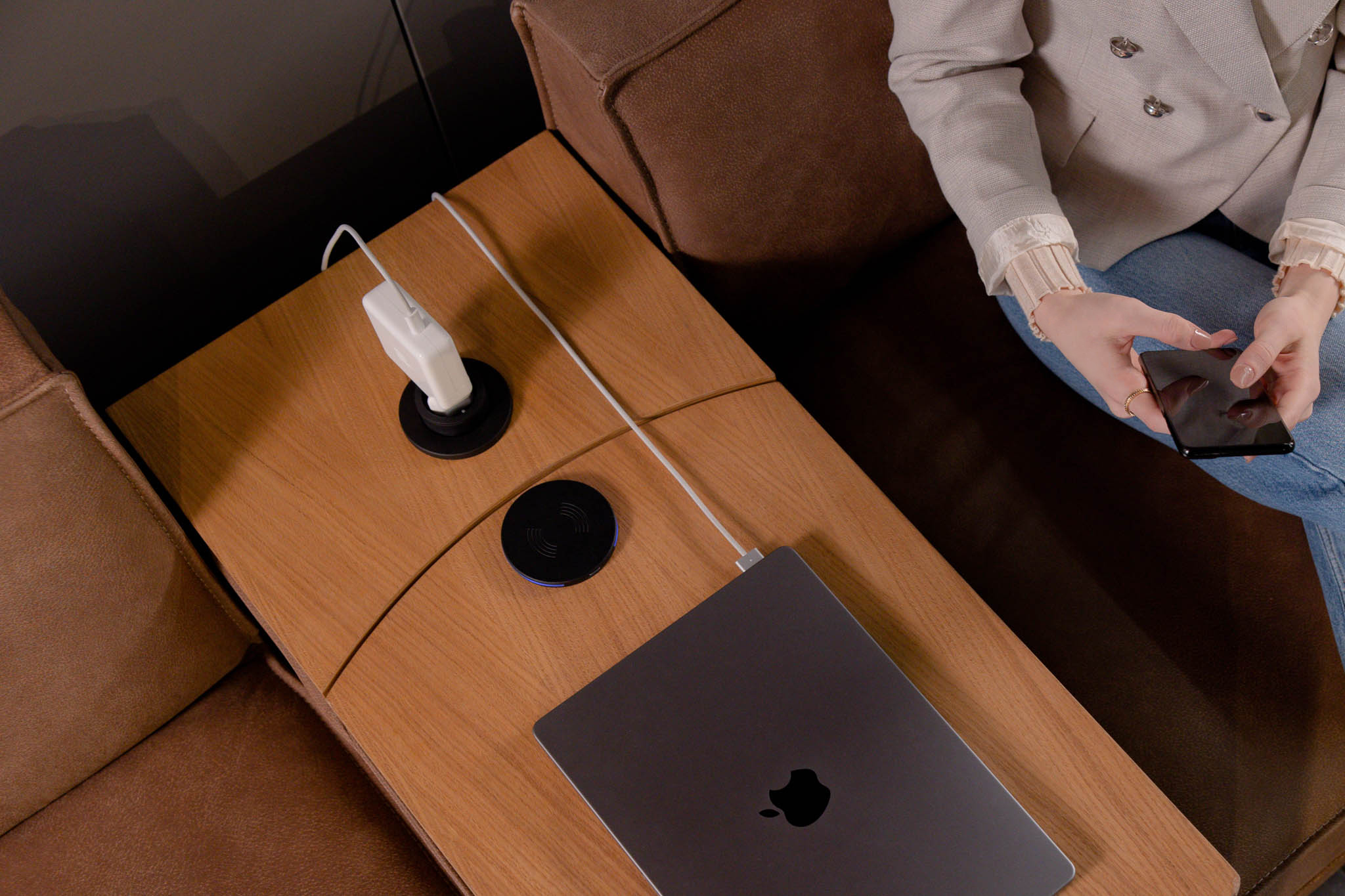 Smart

Our OKO sockets can not only be operated in the conventional way, but can also be controlled via our innovative Smart Basis. This allows you to control your own power consumption.

Installation

Installation of OKO sockets is simple and quick. The sockets are installed in a corresponding recess in the furniture and can then be easily connected to the mains.

Launch


2024
The new OKO socket outlets are an innovative solution for furniture installation. With their low installation depth and completely flush design, they can be seamlessly integrated into furniture and offer many new functions. In terms of safety, our OKO socket outlets are convincing. The simple installation rounds off the overall package.